What are the causes of cataract?
Cataract develops over time as the protein structure in the lens changes with age, becoming discoloured and cloudy. The process usually occurs gradually in both eyes over several years. But in some cases, can occur rapidly.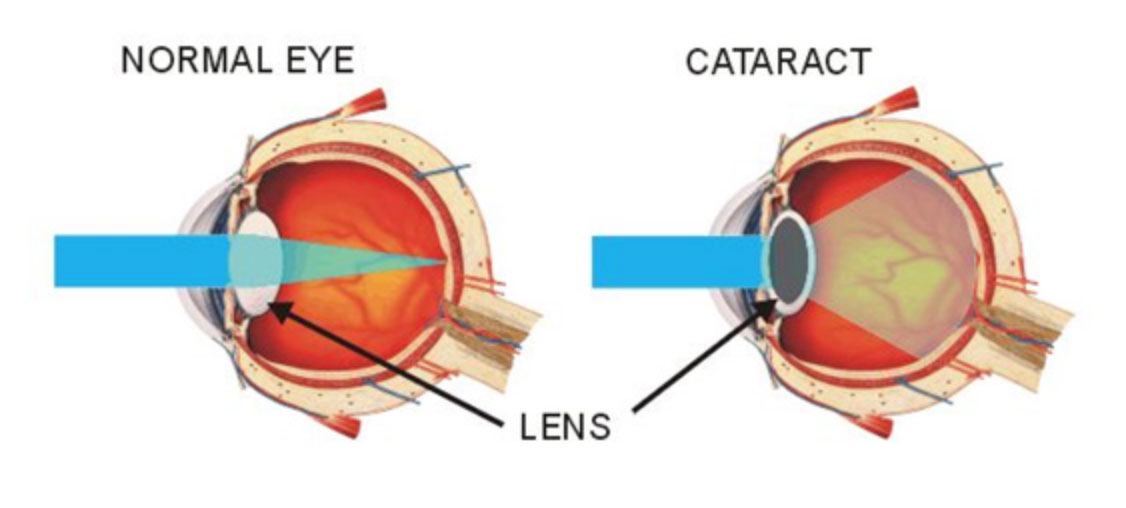 Diagram showing normal eye vs an eye with cataract
Cataracts mainly occur in people over the age of 60 years, and the majority of people in this age group have some degree of cataract. Other factors such as a family history of early cataracts, eye trauma, certain medications, diseases like diabetes, exposure to excessive sunlight, smoking and excess alcohol intake can also hasten the development of cataracts.

Rarely, children can also be born with cataracts, known as congenital cataracts.